Where Are Crowdo Links Placed?
Links from popular, REAL
forums, and Q&A sites.
One Year guarantee. If the link is
deleted - we replace it for free.
Drip-feed links (1-2
links per day)
Average DA - 58,
Average TF - 29
Each site has 350k
visitors/month on average
Natural mix of Dofollow
and Nofollow links (50/50)
Unique, contextual, and native comments provided by our
team (min. 350 characters)
All sites have HIGH
moderation
Only TRUSTED accounts
and NAMES are used to
publish links
Niche relevant, LIVE
discussions.
No spam sources or dead
discussions!
We have sites for every
niche!
An average crowdo.net client report
URL
DA
PA
TF
CF
Moz Rank
Visitors/month
(Similar Web)
www.we********e.com
86
70
60
58
7
4 000 000
www.lo*********t.com
91
74
70
58
7
13 000 000
www.pr********t.com
75
63
27
46
6
8 000 000
www.t******k.com
83
65
37
59
7
11 000 000
www.n*****s.com
69
60
40
45
6
5 000 000
www.cr********l.com
83
67
51
58
7
68 000 000
www.m***s.com
87
64
33
40
6
5 000 000
www.ai*****s.net
77
64
63
49
6
4 000 000
www.na******d.com
78
61
42
42
6
8 000 000
www.mo******g.com
64
58
56
44
6
624 000
Post in PBN:
No Site Traffic
Inferior DA PA TF CF
Low Social Signals
Low Social Metrics
Footprints
Toxic for your Site in the long-term
Crowdo Links:
High site traffic
Superior DA PA TF CF
Brand Awareness
Long term results
No footprints at all
Organic & Safe
No penalty risks
Crowdo Link is a contextual backlink
to your website from a NICHE-RELEVANT page, already indexed by Google.
Any Language. Local Sources. We can provide links in any language from local websites. (German, Italian, Spanish, French, among others)
Any Language
We can provide links in any language from
local websites.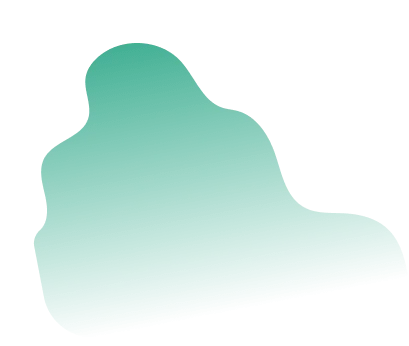 Niche-relevant
Crowdo link is a
contextual backlink
from a relevant website.
SEO-friendly
Crowdo links have already been
indexed by Google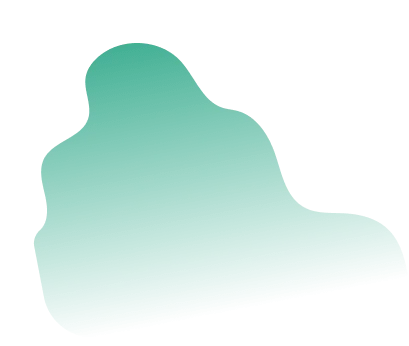 Black Hat
PBN
Web2.0 Profiles
Bookmarks
Crowdo Links
Guest Posts
Outreach Links
"Crowdo links are perfect for diversifying your link profile, increasing off-site trust signals for EAT and even for SERP gains. My target keywords have all gone up in rankings and I've only purchased one 20-link package. The majority of links remain live on the forums, I had 6 out of 24 removed (of which 4 were extra) so I'm pretty happy with 18 out of 20. And the guys at Crowdo are happy to add more links for free if they get taken down below your quoted package."
"I have been working with the Crowdo team for two months. Support is very responsive and always helpful in solving any issues I might have. The average DR for the provided links is around 54, which is good, even for us. All the comments and links look completely natural. Some of them even receive responses from other readers. Overall, I'm very satisfied with the service."
"As an agency, we have been using Crowdo now for six months. I was skeptical at first that there would be a possibility that the links would be simply spammy. This was due to my previous experience with this kind of links, but Crowdo came highly recommended, so I thought the worst we could do is at least try them. I was impressed with the quality of the first order, links from sites with a DA ranging from 30 up to 86, and from highly relevant sites too. This first order I placed resulted in some big movement for a highly competitive keyword phrase, which of course I was extremely pleased with. And that led me to place a further 13 orders over the past 5 months, for different clients, and each order has gained every client highly improved rankings. Every new client automatically gets Crowdo links now, because there is very little out there that gets the results I want, and on top of that, the service and communication from the whole Crowdo team is great, and so is the price!"
"Timeliness, a competitive rate, and open communication were also what really sets Crowdo apart from others out there doing the same work. I highly recommend working with the Crowdo team! I have been working with them for a short period, and the results are started coming. I would highly recommend them to anyone who is looking for a professional link building service agency."
"For me, Crowdo takes away the most monotonous tasks of SEO, allowing me to spend time more working on my client's business, and less in it. In a way, Crowdo is like having a virtual (specialist) assistant that knows just what you need them to do. As efficient as they are, they are also personal. Through frequent back and forth questions and advice I've gotten to know George and Victoria. Their monthly reports are always on time and easy to follow. The team at Crowdo is very responsive and I highly recommend them to anyone crunched on time, resources, and looking to scale up faster."
"Crowdo became a part of my SEO strategy at the end of last year. I wish I found these guys long before this as their communication and value-for-money is so utterly good, that it's now part of my own SEO strategy. I spent years looking for a provider like Crowdo and I'm extremely fortunate to have come across such a valuable asset to my organic growth strategy. Respect to the entire team for being able to handle high quality link-building at scale. I'm excited to see what's in store for their future as they keep releasing new services and features. I think I'll be using their guest post facility next. Many thanks, you've earned a customer for life!"
"When it comes to link building, I often use the services of Crowdo for most of my clients. What I appreciate most is the fast support - anytime I have a question, it is solved in a matter of minutes. Furthermore, the variety of services they offer is really awesome as it helps diversify the link profile greatly. Furthermore, the reports Crowdo sends after the job is done are detailed, include all links, and can be presented to my customers after. I'll continue using their services in the future for sure."
ENTERPRISE
200 Crowdo Links
40 days
Possibility for drip-feed
Keyword.com tracking link
White label report
$1390
ROYAL
300 Crowdo Links
40 days
Possibility for drip-feed
Keyword.com tracking link
White label report
$2085
ULTIMATE
500 Crowdo Links
40 days
Possibility for drip-feed
Keyword.com tracking link
White label report
$3475
Penguin & Panda SAFE!
No penalty risks!
Only Organic & Natural looking Links
BASIC
10 Crowdo Links
15 days
Keyword.com Tracking link
Full report
$99
($9.95per link)
PREMIUM
20 Crowdo Links
20 days
Keyword.com Tracking link
Full report
$179
($8.95per link)
PLATINUM
50 Crowdo Links
30 days
Keyword.com Tracking link
Full report
$397
($7.95per link)
DIAMOND
100 Crowdo Links
45 days
Keyword.com Tracking link
Full report
$695
($6.95per link)
Penguin & Panda SAFE!
No penalty risks!
Only Organic & Natural looking Links