Introduction
---
Web 2.0 link building has been abandoned (and even hated) for quite some time.
It used to be a thing in the early days of SEO (hello doorway pages and spun content) and used to work well.
Yet, times have changed.
Do foundation links still have any use in 2023?
Or can we officially say "rest in peace" to this link building method?
That's what we are going to find out today. Keep reading!
Table of Contents
Foundation Links: Why Is This Method Not as Good as Before?
These days it's common to think that web 2.0 links are useless. While this is not 100% true, there are a few reasons why people tend to think this way:
There are much better strategies to build powerful links that make an impact on our Google ranking, such as guest posting and crowd marketing among others.
This method has never been endorsed by Google (unsurprisingly) and abusing it can lead to a Google penalty (as any other link building technique out there). Thus, it is considered grey hat or even black hat. Use it at your own discretion, you have been warned.
One of the key reasons why those links aren't as useful anymore is simple. As with every 2nd thing online, it has been severely abused by SEO specialists in the past, causing Google to devalue those links significantly. John Mueller even called web 2.0 links spammy in their nature, and if you do it like people did in the early 2000s – he's not far from the truth.
Everyone can build links like that. You don't need to contribute much or reach out to people. This is just another reason why getting these links is relatively easy, but not as effective.
Foundation Links: What Are They Good For?
Okay, so before you start to think that foundation backlinks are worthless – hear us out!
Those links may not be the most powerful ones, but SEO specialists still use them for:
Diversification of a backlink profile – remember, we just said that guest posts and forum links work better? They still do, but you also need miscellaneous links to keep your link profile natural.
Tier links – these links work great as tier 2 or even tier 3.
Passing the Google Sandbox Stage – links help Google to notice your website, and foundation links will look natural if you're just starting your SEO journey.
Brand new websites – if your website is brand new, then foundation link building is the most cost-effective option to start getting visible on Google. For example, Crowdo charges only $2 per link, whereas Crowdo links start from $7 per link, and the average guest post price is about $100!
Backlink Donors
There are numerous kinds of donor websites that you can use to build foundational links.
Here are the most prominent ones:
Web 2.0 profiles
Local directories
Image/ video/ pdf sharing websites
Social bookmark services
Press releases
Feel free to check our samples to get an idea of the websites we're trying to target.
Regardless of the website type, the process of building links doesn't differ that much.
Nonetheless, we are going to address blog platforms, profile links,as and media sharing websites in a bit more detail.
Web 2.0 Blogs
As the name suggests, we are going to be building links from popular blog platforms.
Those include, but are not limited to:
The first step is to create a blog (or a few) on any of these platforms.
Thereafter, you want to make it look natural. Thus, at minimum, you should set up an "about us" and "contact us" pages with social links, as well as an author bio.
Then, you start to fill the blog with content. The majority of people just use article spinning, but that's not what we recommend.
It's always better to serve unique content, although it doesn't have to be the best quality one (that's something you should save for your own website). The easiest thing to do is just hire someone from Fiverr or Upwork to write some content for you at a low rate.
Drip-feed the process of posting content. Don't just place 5 or 10 articles at once, you should rather spread this process over a few weeks.
Leave a backlink to your website. It's best to use branded anchor text (example: Crowdo) or naked URLs (example: https://crowdo.net).
Try to stay consistent and avoid commercial keywords.
Web 2.0 Profiles
The idea here is pretty much the same as with blogs.
Here's what you should do:
Select a bunch of platforms to create a profile (thematic communities work best)
Create a profile, and always upload a profile picture, and include a unique and well-written description
Place a link to your website in a profile description (if allowed)

Image/ Video/ PDF Sharing websites
You can get a lot of those miscellaneous links relatively fast.
First of all, make a simple video presentation (you can design it in PowerPoint, Powtoon, or whatever you prefer to use). You can then upload it on websites like Vimeo.
Then, you can export your presentation as a PDF and upload it to slide-sharing websites like Slideshare.
Similarly, if you feature any imagery/ infographics in your presentation, export those as images and upload them to as many image/ infographic sharing websites as you like.
Whenever you upload media content, simply link your website in the description.

The process takes some time but is quite easy to set up.
Bear This in Mind When Searching For The Right Platforms
Make sure to check the website metrics. You should be looking at 50+DA and 20+TF. You can check those using probably any SEO tool (including Ahrefs, Semrush and Moz).

Metrics can be deceiving! Do not forget to check the website traffic to see if it's a website with a real human audience and not a part of some link network. You can use SimilarWeb to estimate the amount of traffic a website receives as well as regions where the traffic comes from.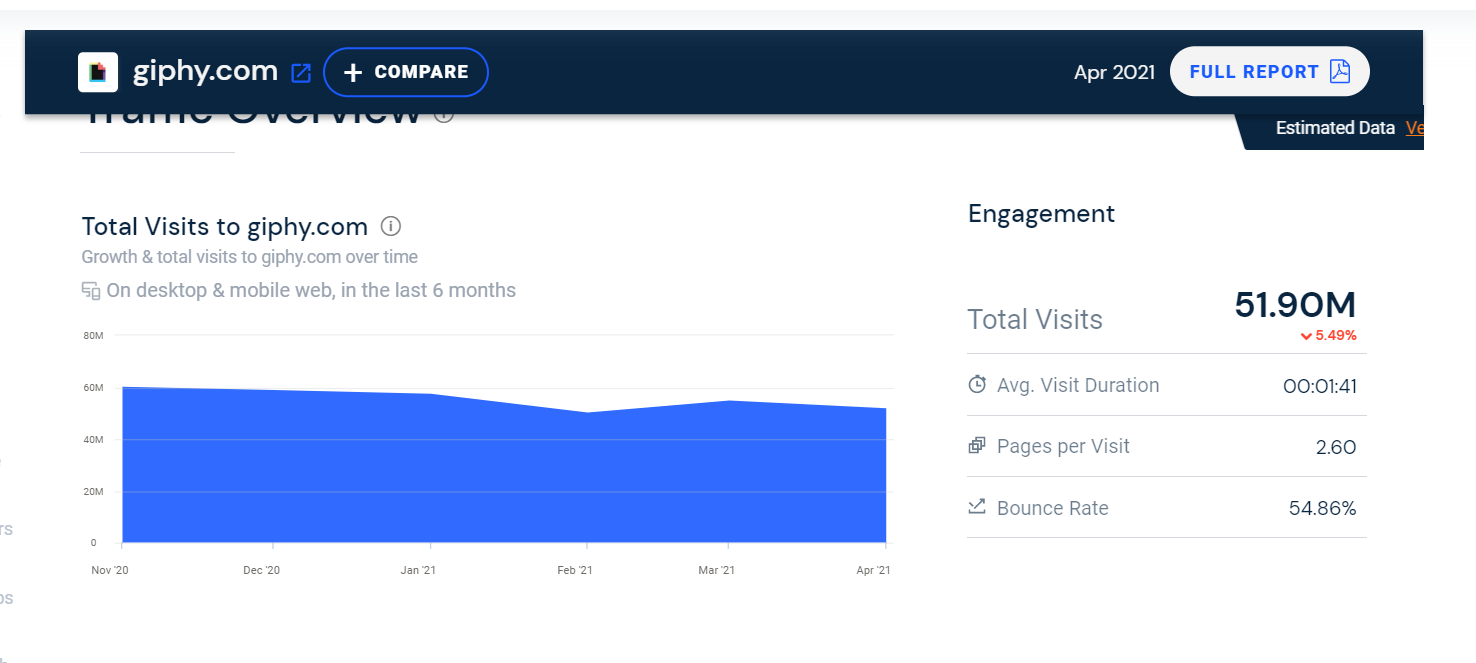 Use your common sense. If a certain platform is filled with spam (or has a poor reputation) – that's not the place to build backlinks.
Examine the link flow for possible redirects. As you can see in the screenshot below, this link placed in Tumblr first redirects to a Tumblr's secondary domain then redirects to href.li (an online tool to hide referrer information) and only then redirects to your website. Moreover, this redirect chain is handled through JS, which makes it more difficult for Google spiders to crawl the link. Thus, backlinks that follow a chain of redirects hold a lot less value (if any).
Getting Those Links Indexed Fast
Now that you've built a handful of foundation links – we need to get them indexed as soon as possible.
Let's review the most common indexing methods (and whether they work or not):
GSC/ Sitemap – the first piece of advice you'll hear from an SEO specialist would be to submit a sitemap or use a URL inspection tool in Google Search Console. You don't own the websites where you post, so you can cross this one out.
Tier 2/ Tier 3 Links – building supplementary links to your initial backlink. Most people use automated tools to build those kinds of links, as they don't hold any value and are simply needed to get your tier 1 links indexed faster.
Social signals – posting social content, that would include your desired link. Pinterest repins, Twitter shares, and Facebook shares are a few examples. Once again, you can try to do it genuinely or rely on automations (not advisable, but doable).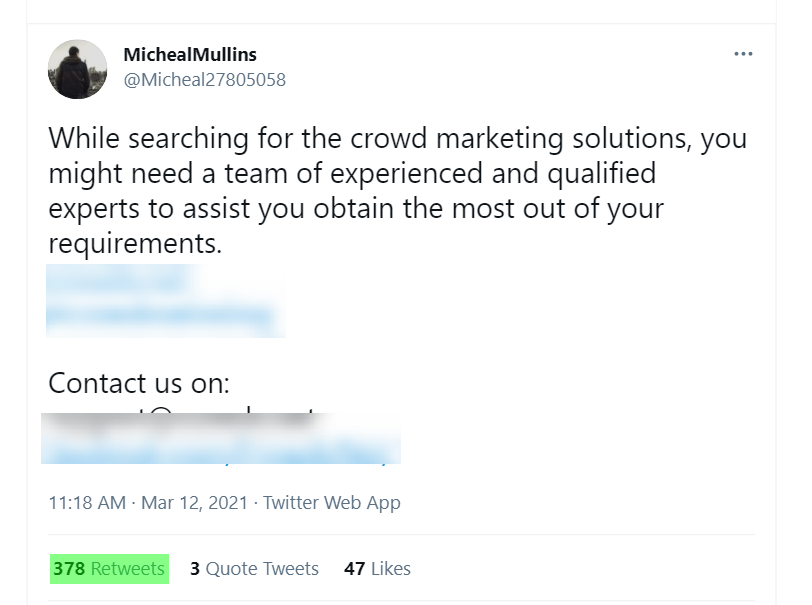 Indexing tools – there are LOTS of tools on the market (like Senuke), that promise to index your links fast. Most likely, they use the first two methods. The only difference is – it will be done for you. However, if I were you – I would try to stay away from shady software that promises too much.
Conclusion
Like any other method in the SEO world, foundation link building can yield positive and negative results.
If you do the process manually and approach it diligently, in the end, you're going to have a bunch of links from trusted platforms.
Try to abuse it with software-based link building – you'll end up with a penalty from Google.
Hope this article was helpful and if you're searching for a reliable backlink provider – Crowdo offers foundation packages at the most affordable rates. Check it out!
---
Need an SEO Consultation? Book a call with our SEO Expert. 👉 SCHEDULE A CALL