Some time ago, a client from the parcel tracking niche approached us to work on his SEO strategy. Today we'd like to present a short case study that outlines how we worked together and what we've been able to achieve.
Website Review
The biggest issues that we've identified were the following:
Website structure could be improved. There were plenty of useless pages that had no chance of being crawled.
Content strategy could use some work too. That's something that most competitors have neglected and an opportunity for us to build a stronger presence on Google.
Off-page SEO wasn't actively managed.
We gave our advice on the first two points and took the link-building strategy into our own hands.
Backlink Analysis
As we normally do – we started with a comprehensive SEO Audit.
In the process, we thoroughly analyzed the competition and the market itself.
At first glance, it seemed like the SEO performance was influenced by the May Google Core Update. However, a deeper analysis revealed that the reason for stagnation was actually the COVID 19 pandemic, which resulted in a lower search volume for target keywords.
The website had some technical issues. However, the most significant drawback was the absence of links from powerful domains compared to the key competitors.
We've identified the number of website pages with the highest growth potential, found similar ones in competitors' websites, and analyzed their referring domains.
This helped us estimate the number of relevant backlinks, their sources and their metrics needed to achieve the best results.
Although there's still room for improvement, we are certain that we can outrank even the biggest competitors on the market within a few months.
In the end, we've proposed a 3-month link building plan that we've been executing with precision.
Link Building Plan
Here's how our 3-stage backlink strategy looked like:
10+ guest posts from niche blogs to build authority
About 75 Quora answers and 35 Reddit comments for awareness and diversity
Over 400 Crowdo links for SERP gains
Take a look at a screenshot from our report (personal details have been masked out).

This is the report of Crowdo links, and as you can tell, the website metrics and traffic look solid.
Results
The plan worked to perfection. As you can see on the screenshots below, organic traffic has more than doubled since March! (that was our starting point)
Note: we won't be revealing the client's domain name and keywords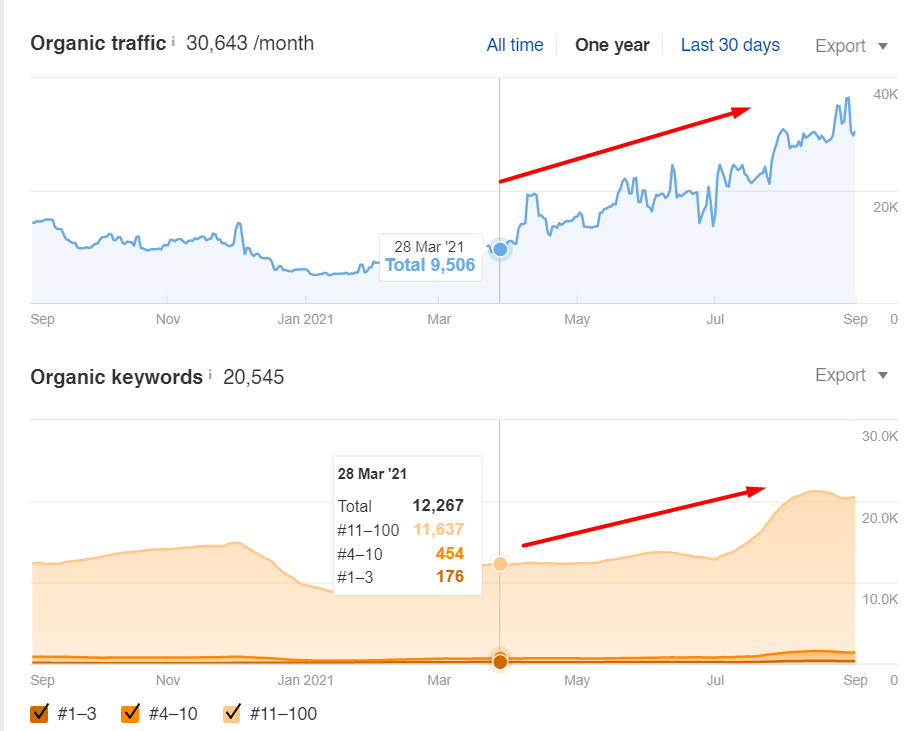 Keyword ranking looks great too. Some of the high-volume keywords are now in the top 10 or even top 5!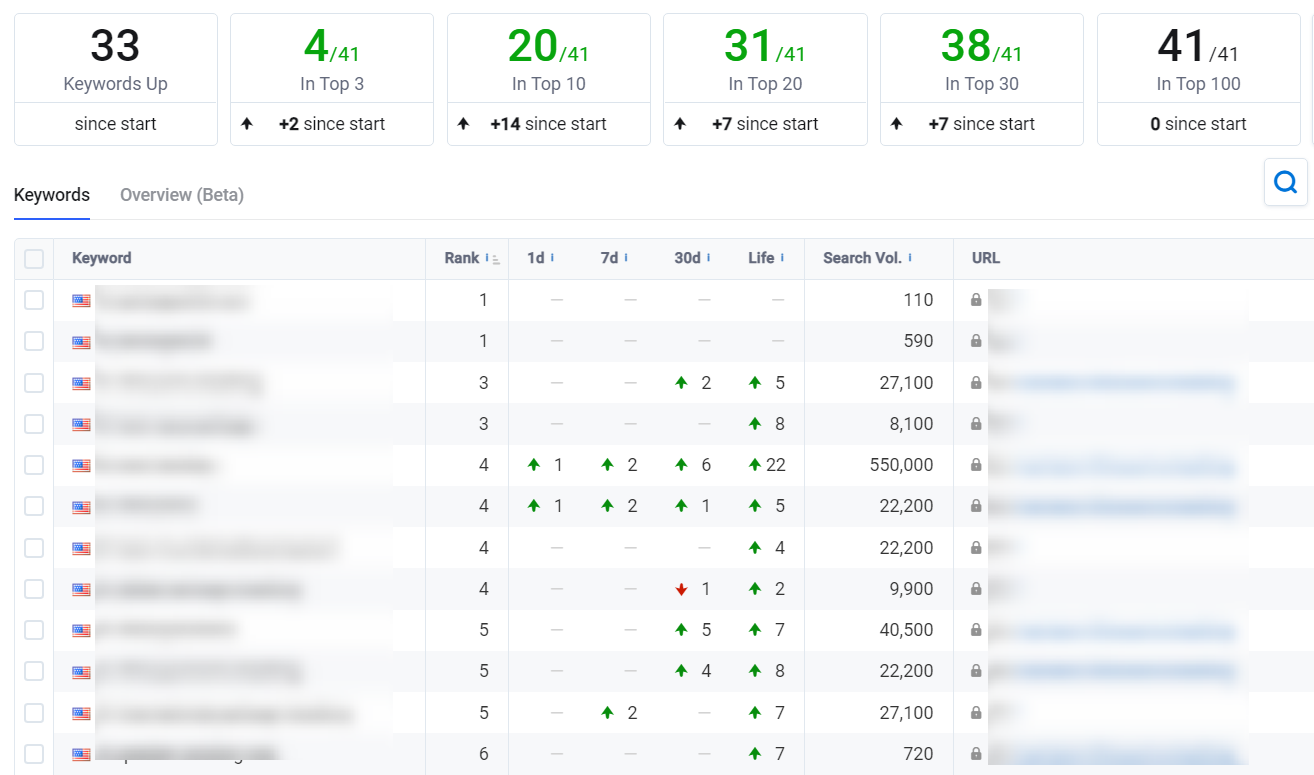 Conclusion
As you can probably tell, our work makes a difference. If higher organic traffic and better ranking are something you desire, you should definitely consider our full-stack SEO service. We take all the responsibility for your project with minimal involvement from your end.