Has your organic traffic plummeted? Has your site been in a state of the plateau for a while? No organic traffic growth? Don't know what to do?  Check out our client's case, where we used Complete SEO Package to increase organic traffic and achieve the results we guaranteed.
Introduction
Our client provides transport services across Europe. Their organic traffic dropped sharply, and they couldn't determine the reason. The task was to find the causes and increase organic traffic.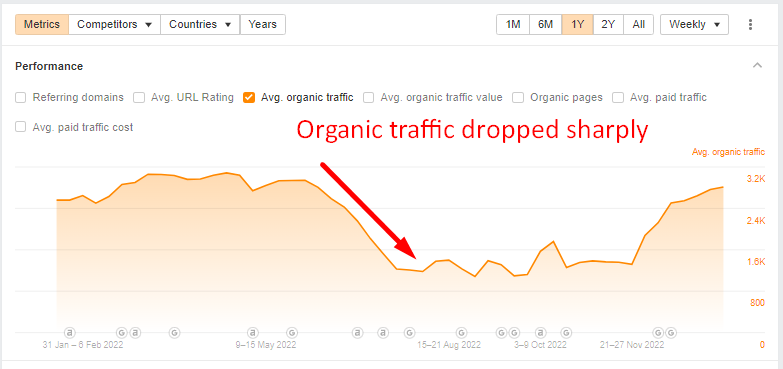 Process
As usual, we started our acquaintance with the client's website with a detailed audit. During the audit, it became apparent that a couple of months before contacting us, the client redesigned the site, which led to several problems:
They forgot to close the test subdomain from indexing, which led to the fact that the test subdomain was successfully indexed by search engines and began to draw traffic in the search results away from the top-level domain.
The change in design led to a change in the structure, which created a large number of broken internal links on the site. Similarly, external links pointed to pages that no longer exist. Since the redirects were not set up properly, this led to a lot of errors.
Some of the content on the landing pages was simply copied from competitors, which only exacerbated the drop in traffic.
After the audit, we proceeded to correct the errors, namely:
Closed the test subdomain from indexing;
Set up redirects correctly and fixed internal links;
Rebuilt the semantic core for landing pages and correctly distributed topic clusters according to the new site structure.
According to the updated semantics, we prepared high-quality and unique content.
Submitted low-quality and obviously spammy links for rejection.
After a detailed analysis of competitors, we prepared a link strategy for the next 3 months.
We based our link-building strategy on Crowdo Links, Quora & Reddit Promotion, and Foundational links.
We created 50 contextual SEO-friendly backlinks to our client's website on niche-relevant forums to increase their visibility and boost brand awareness. The organic positions of targeted queries in Google have also increased after the first 4 weeks of working with the client, with some targeted keywords being long-tail. If previously they ranked at around 20th position, some of them got into Google's top 3.
We created and published original posts on Reddit and answers on Quora. The posts included our client's backlinks and were published on niche-specific threads and subreddits for a more surgical targeting of potential visitors.
These links perfectly completed the picture, diversified our client's link profile, and made it look natural. Mentions from different social resources made the website look more trustworthy. We've added backlinks from web 2.0 blogs, profiles, images, videos, and presentations. Each platform with an average of DR – 50, TF -30, and 350K+ monthly visitors.
We used Outreach Guest Posting
Using our database of over 7,000 real and active websites, including forums and blogs, our copywriters created unique and niche-specific content.
Results
Within 1 month, the client's organic traffic started to grow. After 3 months, their organic traffic doubled and showed steady growth. Google's positions also improved, leading to an influx of new customers and increased revenue.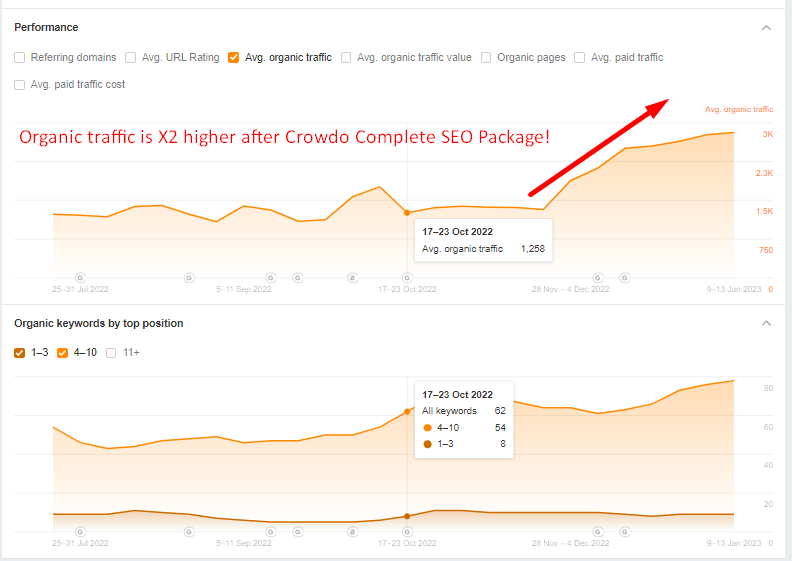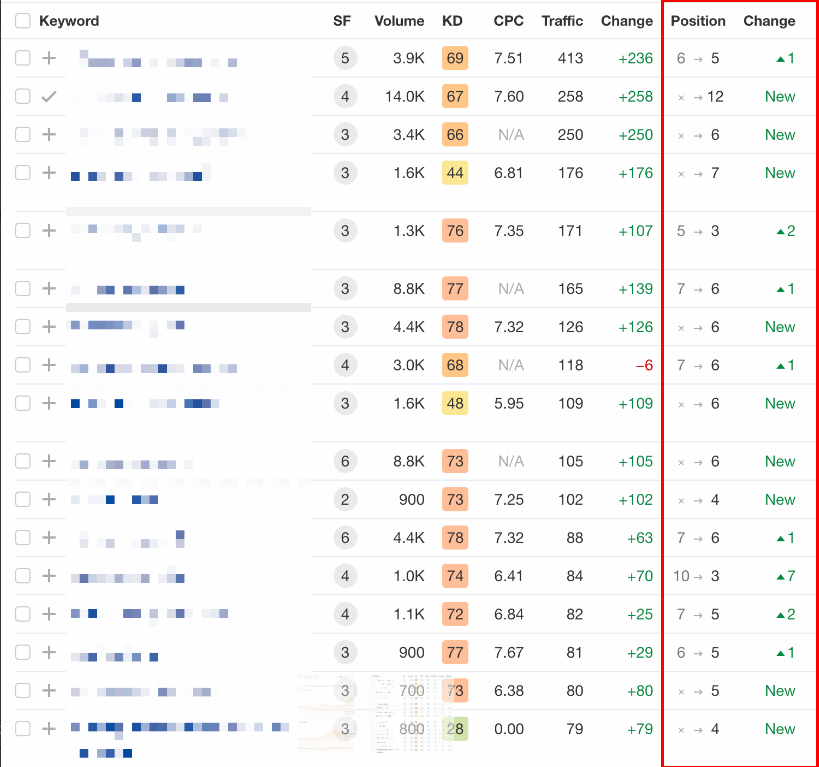 Client Testimonial
"We chose the SEO agency Crowdo because our traffic suddenly dropped, and what we did before had no effect. We searched for the cause but couldn't find it. Crowdo did a great job of resolving this. Not only did they find out why our organic traffic plummeted, but they also tripled it in 3 months. Crowdo put together an excellent Custom SEO Strategy for us and offered their Complete SEO Package, which solved our problem. Many thanks to the Crowdo team, especially Eugene, Crowdo's SEO Expert!"
Conclusion
This case is another example that the Complete SEO Strategy is a great way to jumpstart your website and boost organic traffic.