No Holidays for Google and SEO Geeks
Now is not the right time to rest!
If your rankings have dropped recently – well, the mother of all search engines is to be blamed for that.
Google has rolled out a bunch of updates recently, leaving us no other choice but to research what has changed.
Let's uncover the mystery behind the June 2021 Google Core Update, as well as minor algorithm updates happening in real time.
Page Experience Update
Following May Core Update, the June one is heavily focused on user experience and core web vitals. In short, here are some things that you should watch out for:
Website speed and performance
Absence of intrusive interstitials on the page
Proper website security
You can analyze your website and receive guidance on fixing these and similar issues by going to Google Search Console, which now has a lot more UI-centered reports.
Alternatively, Page Speed Insights and Lighthouse are still at your service.
Winners & Losers of the Update
According to Semrush, the 5 industries that had the highest positive ranking fluctuation were:
Food & Beverage
Law & Government
Internet & Telecom
Shopping
Entertainment
Whereas the 5 industries that were hit hard by the update were:
Business
Food & Beverage
Travel
Internet & Telecom
Home & Garden
As you can see, 2 website categories made it on both lists (internet and food), suggesting some industry-specific changes that are yet to be discovered.
Other than that, medium-sized businesses (up to 500K monthly traffic) were affected the most across all categories, both positively and negatively.
However, a number of global websites that held solid SERPs have seen a drop in rankings too. Some examples include:
Tripadvisor
YouTube
Yelp
Quora
Medium
Whether this shift is temporary or permanent is yet to be seen.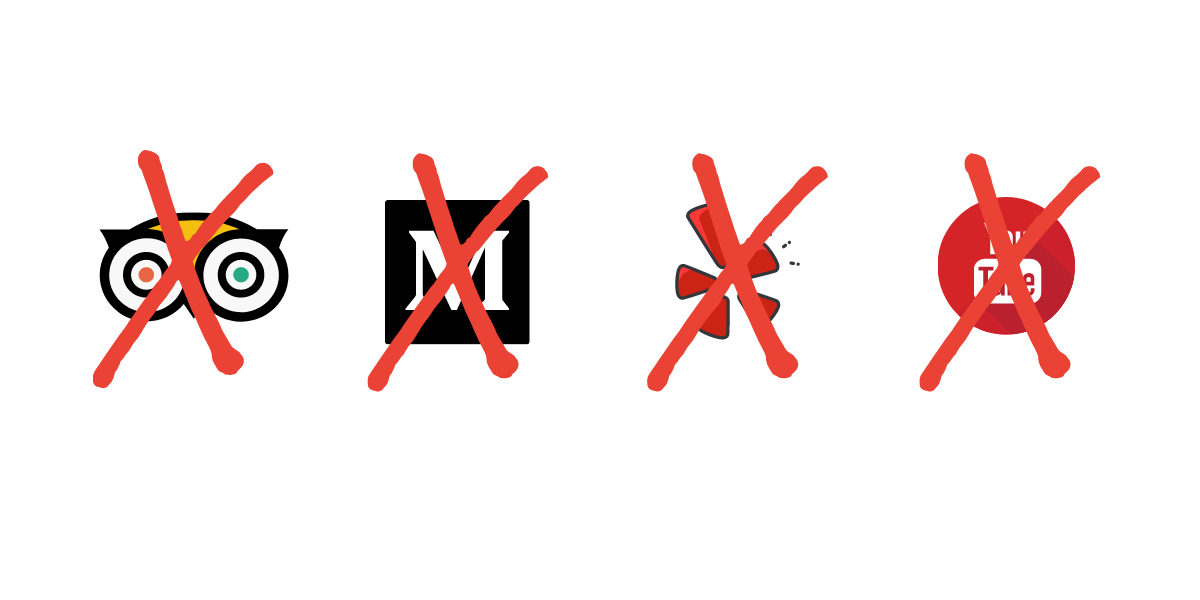 Is it a Downfall of large UGC Websites?
Observing the losers of the core update, one could see a pattern – there are a lot of UGC websites among them.
Websites such as YouTube or Tripadvisor are entirely populated with user-generated content (short: UGC).
Does it actually suggest that Google has lost trust in discussion-type websites in favor of industry expert resources?
Perhaps, it's too strong of a statement, given that niche-specific websites (communities, forums, blogs) were not affected as strongly.
Maybe that means that Google starts to favor niche-targeted resources in SERPs instead of the ones that discuss everything. That's something we will probably uncover in the near future.
Product Reviews Update
As the name suggests, this update was targeted towards websites that submit product reviews.
While it didn't affect most of us, some website owners claim to have lost 80% of their organic traffic because of the update.
What Google does here is trying to favor resources with original and insightful product reviews instead of affiliate marketplaces.
They've published review quality guidelines that you can read right here, but let's just look at some of the things that make up an insightful review:
It should compare the product in question with competing products
The comparison and overall product evaluation should be measured by some objective and quantifiable KPIs whenever it's possible
The use cases and target audience of the product should be explicitly mentioned
The key factors that might stimulate purchase decision
Have you found all of these points to be fairly straightforward? So did we.
Yet, the real reason why Google made these guidelines more specific is that there are a lot of websites that rely on product summaries, thin content, and affiliate links.
In Google's mind, these "affiliate directories" don't provide enough value to the audience, and thus their rankings might have dropped since the update.#
P.S. – just to make it clear, Google doesn't combat affiliate links. Instead, the goal is to reward rich and well-researched content.
Spam Update
Google has confirmed that the 2nd part of their Spam Update was executed on June 29th.
The Big G has simply enhanced its spam detection AI algorithm, but the rules of the game haven't changed much.
So here's what search engines normally classify as spam:
Hidden text and/or backlinks
Links spam
Doorway pages
Phishing
Malware (virus software)
Auto-generated / plagiarized content
If you're not involved in any of this – you're on the safe side. If you are – then Google will try harder to drop your website from its index.
The Question of the Day: What's About Links?!
As stated above, niche-oriented blogs and forums don't seem to be affected by the update as much as "all-in-one" websites.
That means that backlinks from those targeted platforms don't lose their value and remain useful for SERP gains.
Once again, Google is pointing out that black hat link schemes will be punished.
Nonetheless, that's not what we are advocating.
Services from Crowdo remain legit and reliable, and the Google update didn't seem to impact our work.
To give a complete picture, we've analyzed our clients' keyword ranking over the last month and concluded the following:
59% of our clients have seen an improvement in keyword ranking, despite the update
27% have retained their initial ranking (e.g., no increase and no decrease)
14% have experienced a significant drop in rankings (most likely due to UI issues and thin content)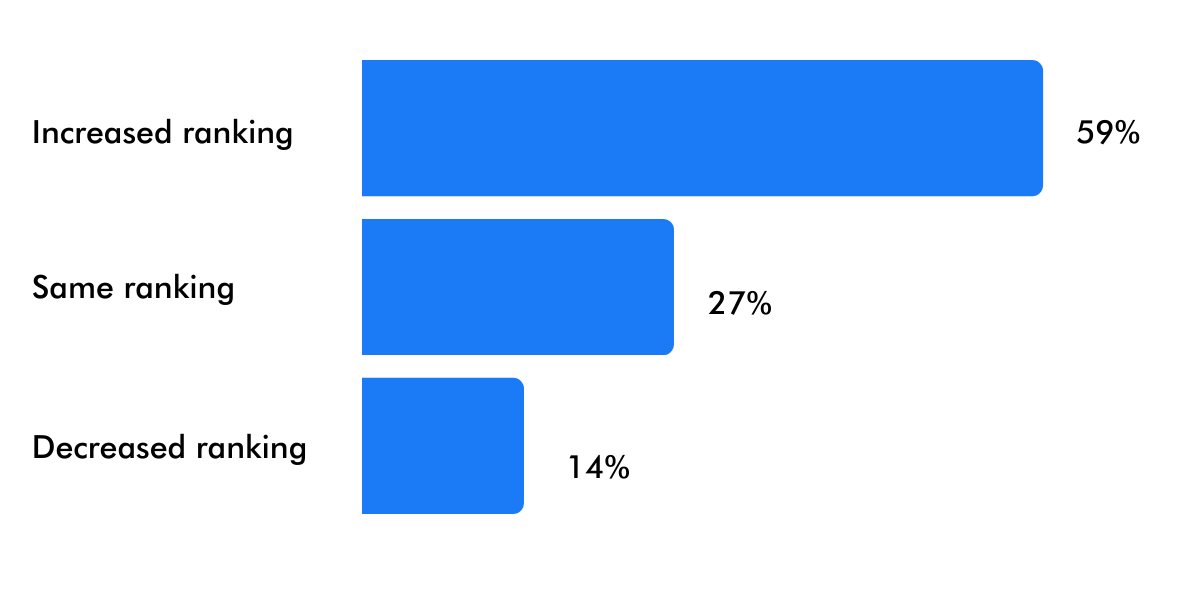 All in all, we are happy to say that our link building services bring positive outcomes and remain relevant (take that, big G!)
Conclusion
As always, Sherlock Holmes is needed to connect the dots between the latest Google updates.
Vagueness and ambiguity are not something new for SEO specialists, yet there's no reason to panic.
Follow best content practices, build quality links and improve your UX – this advice may sound simple stupid, but it works like a charm even in 2021.
Even if your rankings have dropped – don't rush to change too many things, especially about your link profile!
Be patient because you might find that in a few weeks from now, your rankings will be back to where they were. Keep an eye on your competitors – they might be in the same shoes.
And… if you suddenly disavow hundreds of links – this will look suspicious and may cause another rank drop.
If you want a team of experienced professionals to figure out all this mess, Crowdo offers a full stack SEO service.
We start with an audit of your website and propose a 3-month plan to boost your traffic and keyword ranking.
If you want to have a better insight into our procedure, make sure to check out our latest case study!